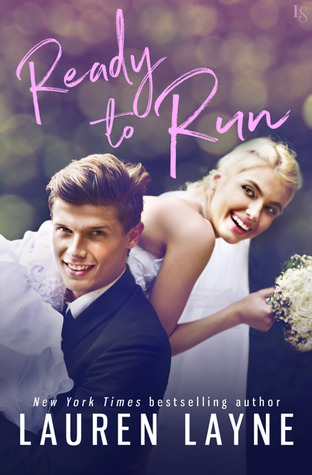 A nice and entertaining enemies-to-lovers romance with plenty of chemistry and sparks from the very start. The small-town, country setting is a nice change from the usual city setting of the other novels by this author. I'm a fan of small-town romance and I was immediately pulled into the community, as soon as Jordan reached Lucky Hollow.
Jordan is a career-oriented woman who left country life behind when she was young. Now she's happy with her glamorous city life and determined to prove her worth with her boss. Her mission: convince the ultimate bachelor, the man who left three wives at the altar, to be the star of a new reality show. But since he isn't answering any of the emails or messages Jordan left, she is forced to leave the city behind and head off to the country to make sure he doesn't say no.
Luke is happy to be a firefighter in his hometown and be a valued member of the community. The fact he left three brides at the altar didn't take away from his popularity. Even though the people in his town love him and stand up for him, they're also eager to see him settle down once and for all, so they also take Jordan's side and try to pull her into their community.
I enjoyed this book and thought the plot was well thought-out. The characters were complex enough but at the same time they were relatable.
Although at times the heroine was a little stuck up, and I didn't like the way she looked down on everyone because they were small-town folks, as soon as she became part of the community she was way more likable.
Luke is the epitome of the drool-worthy book boyfriend you can't help falling for. He's a real hero and even though the fact that he jilted three brides made me frown at first, it was clear that there were deeper reasons behind his actions. Which made me want to keep turning page after page to find out what the secret was.
The chemistry between the two is explosive - although the line between hate and attraction is thin and ends up blurring pretty soon.
I enjoyed getting to know the side characters and I would love for the next books to be set in the same town and community, but from what I understand, the next books in the series will be about the show so I'm afraid there won't be a chance to meet these characters again.
This is an ideal weekend read for fans of small-town romance featuring a serve-and-protect hero, and enemies-to-lovers trope with characters who can't stop butting heads even though they're unable to resist the attraction.