FROM THIS DAY FORWARD
The Wedding Belles #0.5
Lauren Layne
Released June 6th, 2016
Pocket Star
Sex and the City meets The Wedding Planner in this prequel to USA TODAY bestselling author Lauren Layne's The Wedding Belles series about three high-powered New York City women who can plan any wedding—but their own.
Up-and-coming wedding photographer Leah McHale's career is on the rise–thanks in no small part to the Wedding Belles, the elite New York wedding planning agency that always throws top-tier business Leah's way. So when one of the Belles asks Leah to fill in at the former First Daughter's wedding, Leah is overjoyed to say yes–until she finds out who she'll be working with.
Jason Rhodes is the one man who was able to capture Leah's heart and, once he had it, promptly stepped all over it and left her broken. Now he's working side-by-side with her at the biggest wedding of the season and Leah is determined to give him the cold shoulder. Despite his persistence, she is not going to fall for his charming, impish ways again. Not even if he still has that killer, irresistible smile...
Fans of Lauren Layne won't be disappointed by the new Wedding Belles series. Sassy heroines, swoon-worthy heroes, entertaining banter and steam are the customary elements in the author's books, and this novella has them all.
A nice second-chance romance and ideal weekend read, From This Day Forward focuses on two freelance photographers who sometimes work for the Wedding Belles agency. Both Leah and Jason are summoned at the very last minute to work for the Belles in a very important, exclusive ceremony that could potentially boost their careers. The only problem is... Leah and Jason sort of hate each other after they dated a year ago and, because of a misunderstanding, they both got their hearts broken. A weekend together is going to be tough, especially since neither has stopped feeling the strong attraction for the other.
Seeing as I loved The Wedding Planner movie and dreamed of being a wedding planner myself, I very much enjoyed the premise of the series, the NY setting and the wedding-related plots. Like I said, the story is a nice second-chance romance, without any major drama or angst. The chemistry between the two characters is just as high as their dislike (or pretend dislike) for each other, so the fun part in the book is reading how Leah pretends to hate the sight of Jason while having dirty thoughts about him, remembering what it was like when they were together. Jason, on the other hand, is super sweet, while he tries to win Leah's heart back with his funny comebacks and swoon-worthy attitude.
Just like in all the previous books by the authors, you can expect steam - lots of it, when the two finally surrender to their feelings. Although it was just a little bit too steamy and detailed for my liking, the rest of the book made up for it with a very entertaining and captivating plot.
I'm sure this series is going to be just another hit.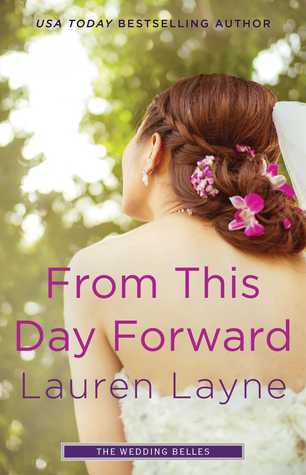 Lauren Layne is the
USA Today
bestselling author of more than a dozen romantic comedies. She lives in New York City with her husband (who was her high school sweetheart--cute, right?!) and plus-sized Pomeranian.
In 2011, she ditched her corporate career in Seattle to pursue a full-time writing career in Manhattan, and never looked back.
In her ideal world, every stiletto-wearing, Kate Spade wielding woman would carry a Kindle stocked with Lauren Layne books.
For a list of all her works, please be sure to check out her official
website
!
a Rafflecopter giveaway